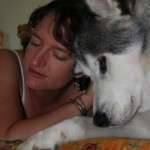 "Juliet Rosenthal is a fantastically conscientious person who cares as much and as deeply about animals as any other human we've ever known. Look, we're more than slightly nuts about our dogs and we're absolutely scrupulous about the standard of care that they receive. Hudson and Hopkins are great big beasts–they both weigh in at over one hundred pounds–but they become total puppies in the instant Juliet steps through the door, just a flurry of wagging tails, lolling tongues and doggy grins. After us, Juliet is their favorite person in the world and is definitely considered, by them and by us, to be a part of our family pack. Here's an example: five years ago, we had to leave Boulder and move to New York City for job reasons. Despite the availability of dog luxury available in New York–there are more than five hundred professional dog-walkers in Manhattan alone, and there are upscale super-kennels that cost over $300 a day–we could not find a single person here whom we felt comfortable entrusting our dogs to. When we had to be out of town for a week, we paid for Juliet to fly to New York and stay in our apartment with our dogs–that's how much we respect, trust and love her. The dogs have never been so happy and well-cared for in our absence! Juliet rocks. The dogs adore her. This is no exaggeration: one of the reasons that we're moving back to Boulder this year is because Juliet is there.
~Kim and Joshua, Boulder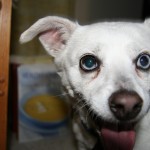 "I am another Pet Sitter in Boulder, and when I'm not able to do a job, I always refer those potential clients to Juliet. I've personally worked with her, and I know she is very honest, ethical and level headed.
I know when I give her name and number out, that she will do a fantastic job. As another Pet Sitter, I would never recommend anyone if I had even a little doubt about their capabilities and integrity. I consider anyone I give references for, a reflection on me and my reputation. So I'm picky about who I do that for. She's professional, fair and warm hearted.
~H.P., Boulder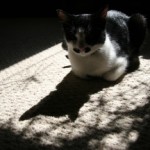 "I used Juliet and Boulder Pet Care twice last summer when I left town on vacation.  While lizards don't show much emotion, I was still able to  tell that they we happy to be in her care.  My pets and plants were well cared for.  I hope to be lucky enough to both travel again soon and to have Juliet to look after the critters.
~David, Boulder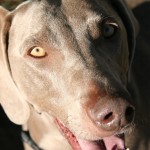 "Juliet has been the saving grace for me and my dog.  She has been available whenever we need her and clearly loves my dog as much as I do (and my dog loves her too!!!)  I  feel completely comfortable when Juliet is caring for my dog and I know that she is safe and happy.
Thanks!!!
~K & P, Boulder