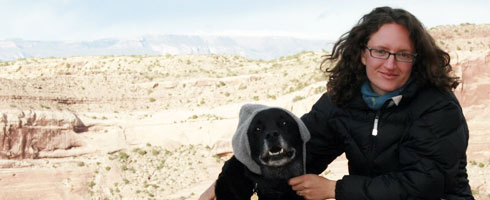 For 15 years, local families like yours have turned to Boulder Pet Care when they want to be assured that their beloved pets—whether dogs or cats—are in the best hands while they're away.
The pet care and pet sitting industry is full of operators that see animal care only as a way to make a profit, employing lots of part-timers who are just looking to make some extra income. That's not us. We're a small, dedicated team of pet lovers who are deeply attuned to animals; the services follow our passion, and you'll find that translates into peace of mind for you and happiness for your pet.
But don't take our word for it. Contact us today and we'll happily provide references from Boulder families who believe in our pet care services.
Dog Pet Care
Our personalized, deeply attentive approach to dog pet care assures you that your dog will be as happy and safe as possible during your absence. Whether overnight or just for a few hours, we take the extra steps to ensure your dog's well-being.
We tailor our services to your dog's routine and provide continuity (and sometimes breakthroughs!) with any behavioral regimens you have in place. From a run in their favorite park or even some valuable dog-to-dog social time, we'll make sure that your dog is safe, engaged, and happy.
Cat Pet Care
With his or her family gone and strangers in the house, your vacation can turn out to be quite stressful for your cat. Experienced, thoughtful cat pet care professionals like us can minimize the stress.
As pet owners and lovers who have safeguarded pets for 15 years, we carefully observe behaviors and put the extra time into our visits that our larger competitors don't—one of the many reasons why we're a trusted cat care resource for so many Boulder families.